环球流动资金
案例研究:量身定制的财资框架
瓜子的迅速扩张给财资部门带来现金配置方面的挑战因此意识到有必要建立成熟的财资职能。
---
瓜子的迅速扩张给财资部门带来现金配置方面的挑战因此意识到有必要建立成熟的财资职能。
我们的交易都是低频和高额,所以我们的现金流的变动是非常大,不同业务之间的峰值也需要匹配。
摩根大通环球流动资金团队既有全球视野,又有本地经验,能为我们提供很多创新性的方案和选择。
苏瑜
财务部 副总裁
瓜子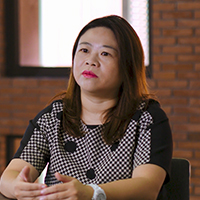 联系我们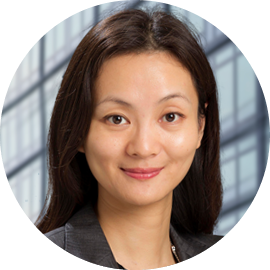 张帼尔
执行董事
环球流动资金业务
大中华区客户顾问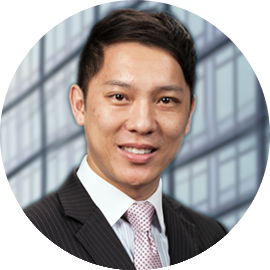 蔡卓然
执行董事
环球流动资金业务
大中华区客户顾问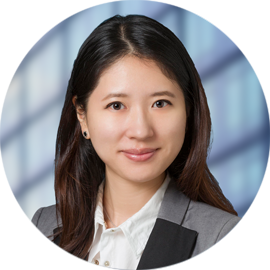 陈风奕
副总裁
环球流动资金业务
大中华区客户顾问
信息披露
NOT FOR RETAIL DISTRIBUTION: This communication has been prepared exclusively for institutional, wholesale, professional clients and qualified investors only, as defined by local laws and regulations.
This document is private and confidential and is issued to you upon your specific request and is provided for your internal use and informational purposes only. It may not be photocopied, reproduced, circulated or otherwise distributed or redistributed to others. This document does not constitute an offer, whether by sale or subscription, in the People's Republic of China (the "PRC"). Any interests stated is not being offered or sold directly or indirectly in the PRC to or for the benefit of, legal or natural persons of the PRC. Further, no legal or natural persons of the PRC may directly or indirectly purchase any beneficial interest therein without obtaining all prior PRC's governmental approvals that are required, whether statutorily or otherwise. Persons who come into possession of this document are required by the issuer and its representatives to observe these restrictions.
This is a promotional document and is intended to report solely on investment strategies and opportunities identified by J.P. Morgan Asset Management and as such the views contained herein are not to be taken as advice or a recommendation to buy or sell any investment or interest thereto. This document is confidential and intended only for the person or entity to which it has been provided. Reliance upon information in this material is at the sole discretion of the reader. The material was prepared without regard to specific objectives, financial situation or needs of any particular receiver. Any research in this document has been obtained and may have been acted upon by J.P. Morgan Asset Management for its own purpose. The results of such research are being made available as additional information and do not necessarily reflect the views of J.P. Morgan Asset Management. Any forecasts, figures, opinions, statements of financial market trends or investment techniques and strategies expressed are those of J.P. Morgan Asset Management, unless otherwise stated, as of the date of issuance. They are considered to be reliable at the time of production, but no warranty as to the accuracy and reliability or completeness in respect of any error or omission is accepted, and may be subject to change without reference or notification to you.
Investment involves risks. Any investment decision should be based solely on the basis of any relevant offering documents such as the prospectus, annual report, semi-annual report, private placement or offering memorandum. For further information, any questions and for copies of the offering material you can contact your usual J.P. Morgan Asset Management representative. Both past performance and yields are not reliable indicators of current and future results. There is no guarantee that any forecast will come to pass. Any reproduction, retransmission, dissemination or other unauthorized use of this document or the information contained herein by any person or entity without the express prior written consent of J.P. Morgan Asset Management is strictly prohibited.
J.P. Morgan Asset Management or any of its affiliates and employees may hold positions or act as a market maker in the financial instruments of any issuer discussed herein or act as the underwriter, placement agent or lender to such issuer. The investments and strategies discussed herein may not be suitable for all investors and may not be authorized or its offering may be restricted in your jurisdiction, it is the responsibility of every reader to satisfy himself as to the full observance of the laws and regulations of the relevant jurisdictions. Prior to any application investors are advised to take all necessary legal, regulatory and tax advice on the consequences of an investment in the products.
Securities products, if presented in the U.S., are offered by J.P. Morgan Institutional Investments, Inc., member of FINRA.
J.P. Morgan Asset Management is the brand for the asset management business of JPMorgan Chase & Co. and its affiliates worldwide.
To the extent permitted by applicable law, we may record telephone calls and monitor electronic communications to comply with our legal and regulatory obligations and internal policies. Personal data will be collected, stored and processed by J.P. Morgan Asset Management in accordance with our privacy policies at https://am.jpmorgan.com/global/privacy.
This communication is issued by the following entities:
In the United States, by J.P. Morgan Investment Management Inc. or J.P. Morgan Alternative Asset Management, Inc., both regulated by the Securities and Exchange Commission; in Latin America, for intended recipients' use only, by local J.P. Morgan entities, as the case may be.; in Canada, for institutional clients' use only, by JPMorgan Asset Management (Canada) Inc., which is a registered Portfolio Manager and Exempt Market Dealer in all Canadian provinces and territories except the Yukon and is also registered as an Investment Fund Manager in British Columbia, Ontario, Quebec and Newfoundland and Labrador. In the United Kingdom, by JPMorgan Asset Management (UK) Limited, which is authorized and regulated by the Financial Conduct Authority; in other European jurisdictions, by JPMorgan Asset Management (Europe) S.à r.l. In Asia Pacific ("APAC"), by the following issuing entities and in the respective jurisdictions in which they are primarily regulated: JPMorgan Asset Management (Asia Pacific) Limited, or JPMorgan Funds (Asia) Limited, or JPMorgan Asset Management Real Assets (Asia) Limited, each of which is regulated by the Securities and Futures Commission of Hong Kong; JPMorgan Asset Management (Singapore) Limited (Co. Reg. No. 197601586K), which this advertisement or publication has not been reviewed by the Monetary Authority of Singapore; JPMorgan Asset Management (Taiwan) Limited; JPMorgan Asset Management (Japan) Limited, which is a member of the Investment Trusts Association, Japan, the Japan Investment Advisers Association, Type II Financial Instruments Firms Association and the Japan Securities Dealers Association and is regulated by the Financial Services Agency (registration number "Kanto Local Finance Bureau (Financial Instruments Firm) No. 330"); in Australia, to wholesale clients only as defined in section 761A and 761G of the Corporations Act 2001 (Commonwealth), by JPMorgan Asset Management (Australia) Limited (ABN 55143832080) (AFSL 376919).